Are you feeling stressed or burnt out from your hectic week? It's time to give yourself some love and care! Self-care is not only a way to relax and unwind, but it's also essential for maintaining a healthy mind and body. 
If you're looking for some inspiration for your self-care routine this weekend, we've put together a list of seven acts of self-care that you can try.
Have a healthy breakfast
Rise and shine, breakfast lovers! Starting your day with a healthy breakfast is the ultimate secret weapon to crush your morning routine. Think of it like fueling up a car; your body needs the right nutrients and energy to kickstart your metabolism and keep you feeling full and focused. So, ditch the doughnuts and opt for a balanced breakfast filled with whole foods like juicy fruits, crunchy vegetables, hearty whole grains, lean proteins, and healthy fats. By prioritising breakfast and choosing healthy options, you'll be well on your way to improving your overall health and well-being, boosting your productivity, and dominating your day like a boss. Let's do this!
Here are some healthy breakfast ideas
-Avocado toast
-Greek yoghurt parfait
-Oatmeal with almond milk, topped with sliced bananas, walnuts, and a drizzle of honey
-Smoothie bowl
-Veggie omelette with your favourite veggies like bell peppers, mushrooms, and onions
Picture Source: Pinterest 
Take a break from social media
Ever feel drained and overwhelmed after constantly scrolling through our social feeds? Social media has become an integral part of our daily lives, but taking a break occasionally is essential. While social media can help us stay connected with friends and family, it can also be a source of stress, anxiety, and negativity. Taking a break from social media can help us recharge our batteries and focus on our mental and emotional well-being. We can use this time to engage in other activities that bring us joy, such as reading a book, going for a walk, or spending time with loved ones. By stepping away from social media, we can gain a fresh perspective, improve our mood, and reduce our stress levels!
Try a new workout
Trying a new workout can be a great way to challenge your body and mind and break out of a fitness plateau. Whether you're a "gym junkie" or a beginner, switching up your routine can help you avoid boredom, reduce the risk of injury, and improve your overall fitness. There are countless types of workouts to choose from, ranging from HIIT to yoga and Pilates. By trying something new, you may discover a new passion or find a fresh perspective on your fitness journey. So why not step out of your comfort zone and try a new workout today? Your body (and your mind) will thank you for it!
If you're more of a home workout person, check out blogilates, emi wong and Thankyou BUBU for some fun and effective workouts!
Pamper yourself with spa or at-home facial
Take a break from your busy and stressful life to pamper yourself with a spa or at-home facial. Spa facials relax the mind and rejuvenate the skin with treatments tailored to your concerns. At-home facials offer convenience and customisation, allowing you to recreate a spa-like atmosphere with the right products and techniques. Pampering yourself leaves you feeling refreshed and revitalised, whether you choose to go to a spa or do it yourself at home.
Spend time in nature
Go for a hike, walk in a park, or just sit outside and soak up some sunshine. Being in nature can help reduce stress, improve mood, and boost overall well-being.
Here are some popular and Insta-worthy locations:
-Forest Research Institute of Malaysia (Kepong)
-Bukit Gasing Forest Reserve (Petaling Jaya)
-Taman Tugu (Kuala Lumpur)
-Perdana Botanical Gardens (Kuala Lumpur)
-Kanching Rainforest Waterfall (Rawang)
-Kuala Selangor Nature Park (Kuala Selangor)
-Taman Saujana Hijau (Putrajaya)
Practice mindfulness
Set aside some time for meditation, yoga, or deep breathing exercises. These practices can help you reduce stress and anxiety, increase focus and clarity, and improve overall mental health. If you are religious, you may want to incorporate prayer or reading religious texts like the Bible, Qur'an, sutras etc. Anything that will calm and align your mind to what you want to be!
List three things that make you happy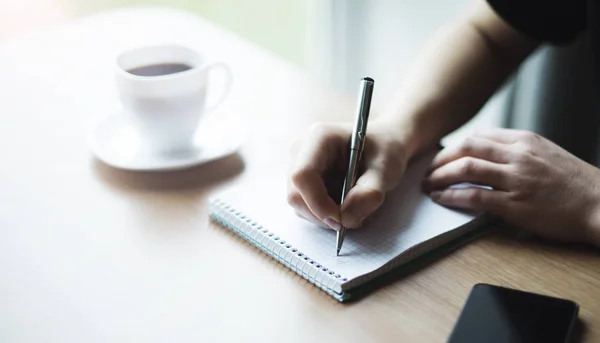 Hey there, busy bees! In this crazy, hectic world, it's easy to forget about the things that make us truly happy. That's why taking a minute to list three things that make you happy is so important. It's like a mini mental vacation where you can reflect on the little things that bring you joy. Maybe it's your furry four-legged friend, a good book, or a hot cup of coffee in the morning. Whatever it may be, listing your happy moments helps you to focus on what's truly important and make time for the things that matter most to you. Practising gratitude and appreciating the positive things in life is crucial, especially when things get tough. So, stop and smell the roses, take a deep breath, and jot down three things that make you happy today. Your mental health will thank you for it!
Try these relaxing but fun activities and soak in the positive vibes! Happy weekend!
xoxo, CharisV